Citroen C5-X – Sometimes I drive a car that doesn't quite fit in a box. The Citroen C5-X is such a car. It's a blend of car, wagon, hatch, and SUV all rolled into one exquisitely styled vehicle.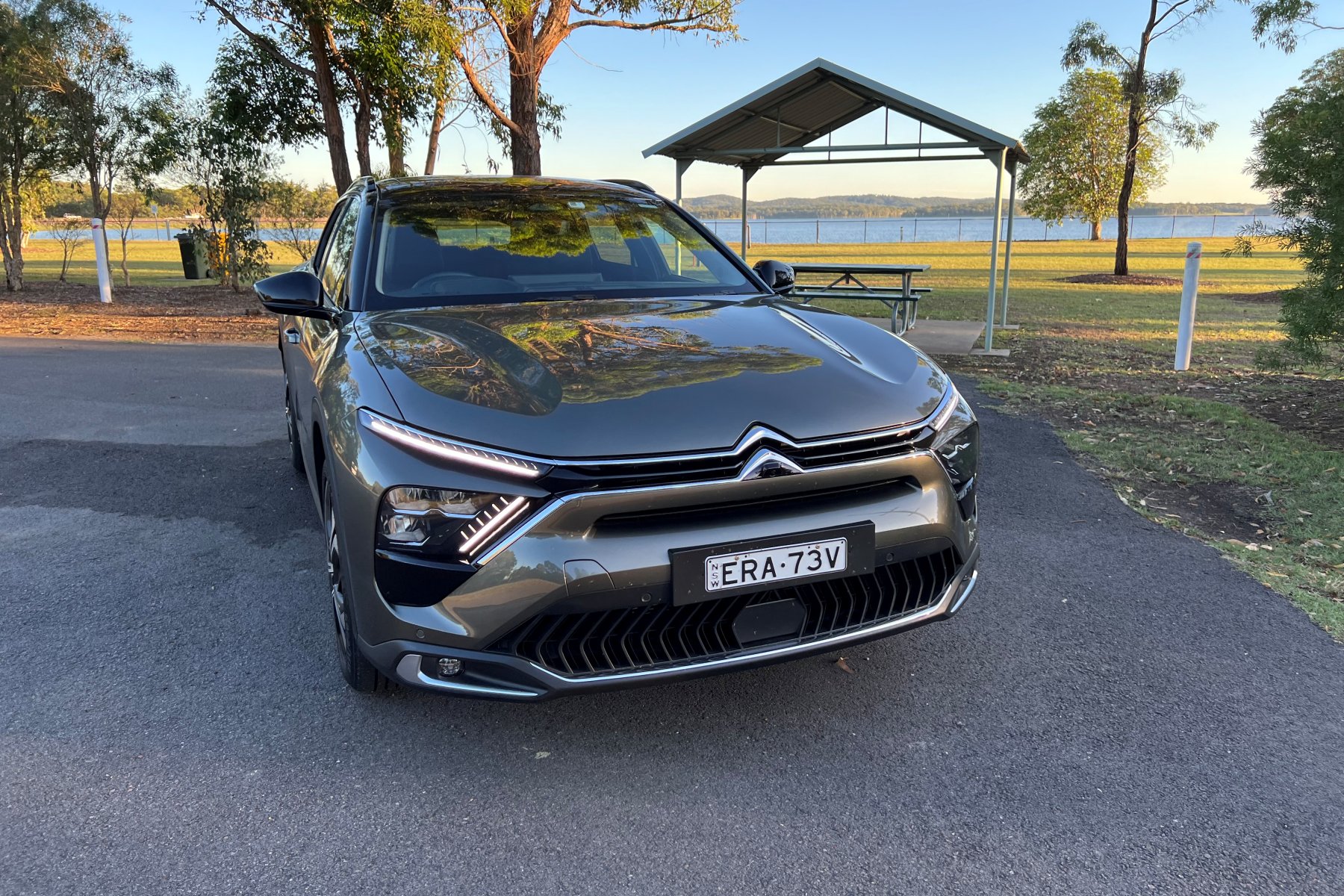 The C5-X is the premium model for the French brand and comes well equipped. That you would expect.
What you could also expect, given it's a Citroen, is innovative design, some quirky features, and a limousine like ride.
Inside the layout is different and some of the controls take a little getting used to. The central screen can be individualised, perhaps a little too much. But its spacious and extremely comfortable.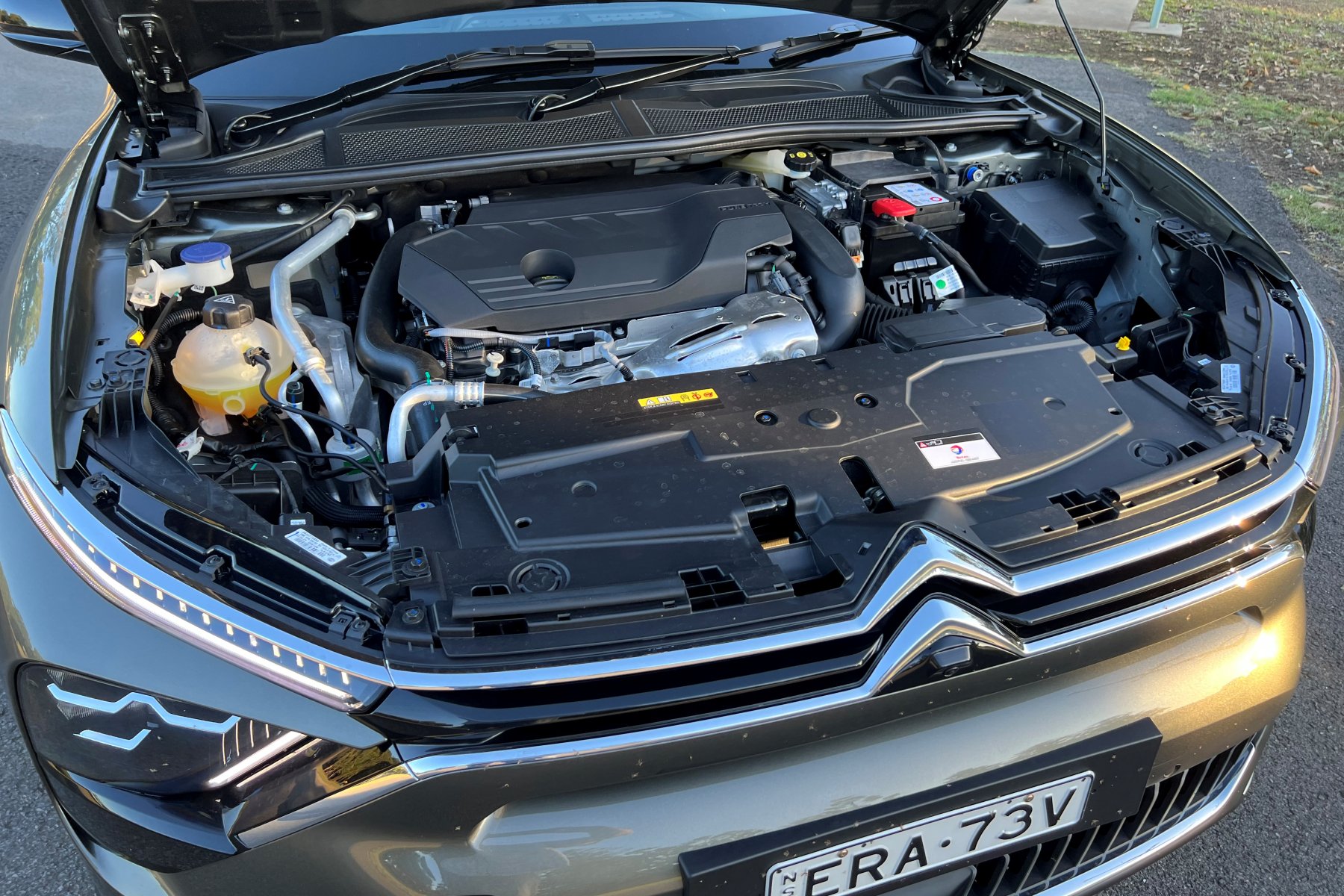 The C5-X is powered by a turbocharged 1.6L PureTech Petrol engine, producing 133kW of power, driving the front wheels through an 8-speed Efficient Automatic Transmission.
It performs well above what the raw figures would indicate. Around town its punchy, but on the freeway the long legs really take effect and it cruises effortlessly and economically. I got around 6.3l/100km on the freeway and that was with some enthusiastic driving.
The Citroen C5-X is an elegant presence in a segment that sometimes gets hung up on badges and loses its individuality. Its for buyers that want something just a little different. At a bit under $58,000 plus the usual costs its also an absolute bargain against other premium brands.
This is a Motoring Minute
I'm Rob Fraser
A full drive review of the Citroen CS-X can be found HERE
TO LISTEN TO THE CITROEN CS-X RADIO REVIEW CLICK BELOW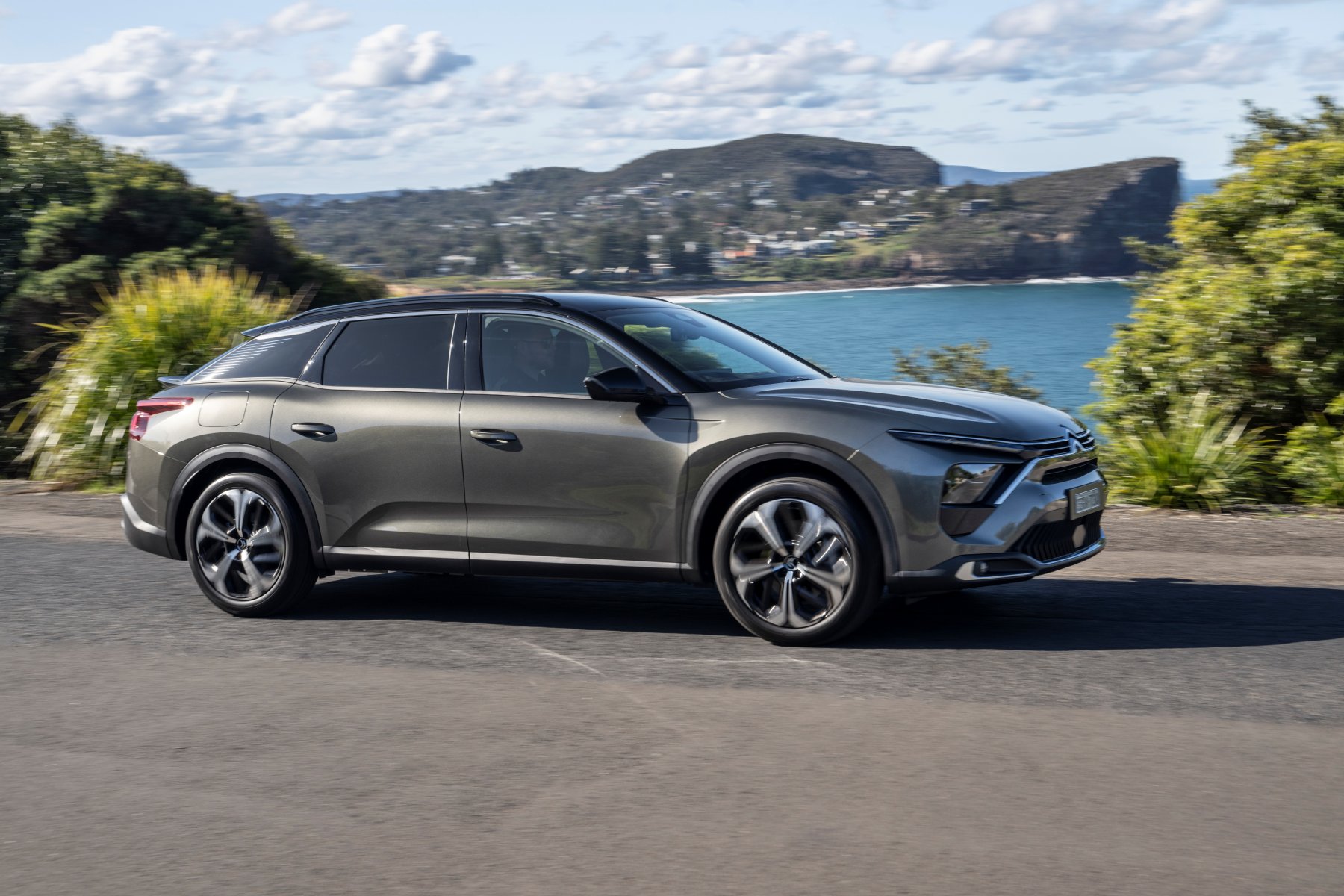 What is good?
Stunning design / Interior layout
Superlative ride and quiet
Well priced against other premium brands
What is not so good?
Would love a sport version
Amount of configurability in technology can be overwhelming

Also look at:
The CS-X sits almost in its own segment and crosses many boundaries.
Buyers could look at: Audi Q3, Peugeot 508 GT fastback, Genesis G70, VW Passat, Lexus NX, Range Rover Evoque, Jaguar E-PACE.
Motoring Minute is heard around Australia every day on over 50 radio channels through the Torque Radio network. 
Motoring Minute has an average daily audience of over 550,000 listeners. They are also syndicated through various news sites around Australia.
Additionally Motoring Minute is also broadcast as part of Overdrive Radio Program. This is broadcast through the Community Radio Network across Australia.